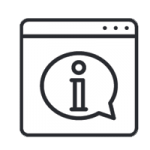 About Us
Automatic Finance is a privately owned finance company that specializes in the acquisition…
More
To view your account balances, payoff information, or to make an online payment, click on the link below.
Make a Payment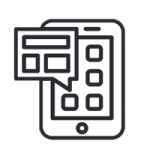 Apply Today!
Please take a minute to fill out our New Relationship Form so we can become your most valued financing
Apply Today
About us
Automatic Finance is a non-prime auto finance company serving independent and franchise automobile dealerships. AF originates auto loans indirectly by way of automobile dealerships throughout the United States, and it provides point of sale financing for borrowers with imperfect credit histories. AF's programs assist dealers by maximizing their sales and subsequently increasing their cash flow. Additionally, AF helps its customers obtain transportation while rebuilding their credit. Automatic Finance continues to develop new relationships with dealerships throughout the United States.
Automatic Finance is constantly seeking to grow its dealer network with the objective of creating long lasting relationships. Automatic Finance ensures quality service to its dealership partners, and it aims to facilitate the growth of the dealership through its products and services.
"WE PRIDE OURSELVES IN OUR ABILITY TO FINANCE DIFFICULT DEALS RAPIDLY AND EFFICIENTLY."